The Principle of Transition by Dr. Myles Munroe @ TPH Combined Service Sun 15th April, 2012
| | |
| --- | --- |
| Added by Webmaster at 2:28pm, Tue 17th April, '12 via pc | |
This General Listing is linked to: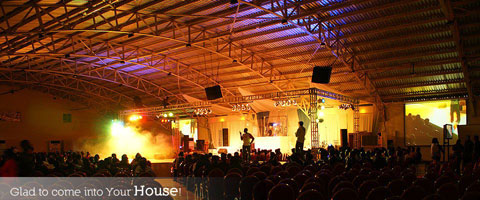 The following notes where taken from the Myles Munroe talk during the TPH Combined Service on Sunday 15th of April, 2012

The actual event is listed here: http://www.lgtnigeria.com/viewGeneralListing_page.php?date=2012-04-15%2003:00:00

The Principle of Transition by Dr. Myles Munroe
Transition is a law of life. A law cannot be stopped, avoided nor changed. For example, gravity is a law, if you try to fight against it, you will loose. Instead, learn it, understand it and submit to it. If you submit to a law, it protects you. The word Transition is the same as the word Change. Focus on Transition from the point of view of understanding the benefits of cooperating with change.

Wealth of Earth
Where are the wealthiest spots on Earth? Gold mines? Silver mines? Diamond mines? The wealthiest spot on earth is the Cemetery. The Cemetery is filled with books never written, paintings never painted, music never composed, businesses never opened, ideas never manifested, dead visions, plans never executed, purposes never fulfilled. All these potentials were never achieved as a result of Procrastination, Fear, Intimidation, low self esteem, etc.

"The Goal of Life is to Die Empty."

To Die empty is to carry nothing with you to the grave, die when there's nothing left for you to do, to accomplish, no ideas to realize, you have done all that you possibly can and this is when you should be ready to die.

The wealth of the Cemetery is called Potential - untapped, unreleased energy, power, strength, buried capacity, unused creativity. Potential isn't what you've done, it's what you're yet to do. You can be so distracted by what you've done in the past that you ignore what you're yet to do in the future.

"The greatest enemy of your potential is your last success"

Look at what you've done in the past, learn from it, appreciate it, and then forget about it.

The Seed Potential Principle
What's in a seed? In every seed is a Tree, with fruits with seeds which is a tree with fruits etc... in other words, in each seed is a potential Forrest. Only God knows your true potential. Your parents don't understand who you are, your brothers and sisters think they know you, nobody really knows you.

"Innovation is the hidden forest of human potential."

Even you don't know your true potential. Don't let anyone label you, and don't label yourself or you end up trapping yourself. In the Bible, Jesus changed Simon's name to Peter. Simon means unstable, Peter means rock. Jesus changed his name so that he wouldn't be trapped by the boundaries of his name and would live out his true potential.

Change demands Potential. Pressure, crisis brings about change. Things don't usually change under normal circumstances.

"The key to future failure is preoccupation with the past"

"When experience is your best teacher then progress (sunsequently creativity, innovation) is imprisoned"

The goal in life is not to preserve or remember history, but to create history. Even history in itself is "recorded change". The best way to be forgotten is to follow tradition, embrace the behavior of breaking boundaries. The key to success in life is in your ability to anticipate, expect, manage and adapt to change. The Master of change is Patience, the test of change is waiting.

There are 4 types of Change:
- Change that happens to us
- Change that happens around us
- Change that happens within us
- Change you can make happen (*leaders have and exploit this quality)

There are 4 types of People (within the context of change)
- Those of us that watch things happen
- Those of us that let things happen
- Those of us that ask what happened
- Those of us that make things happen (*leaders fall into this category)

"Some People are open to change as long as it doesn't cost anything" - Dr. Myles Munroe

People always hope and pray for change. But what God will do to make that possible will likely wreck your tradition (your regular way of doing things)! Are you sure you want God to make that change in your life?

The God of Change
- Greatest source of change is the unchanging God
- God never changes in character and nature
- God always changes in Activity

"To Everything there is a Season, and a time for every purpose under heaven" - Eccl 3:1-2

6 Principles of Changing Seasons
- Seasons are not natural
- Seasons cannot be stopped
- Seasons cannot be resisted
- Seasons don't respect (you)
- Seasons come without permission
- Seasons bring change you cannot control

Examples of Seasons is a period in your marriage where couples are always arguing, a period in your job where your boss is always on your case, a period of unemployment, etc.

The key to life is outlasting the season (change)

Never respond permanently to a temporary problem, suicide is a permanent solution, divorce is a permanent solution. Always remember that Seasons come and go, but the uncertainty of not knowing when exactly the Season will go or not seeing any progress or sign of it going is what makes it hard for us to bear.