LGTNigeria.com™: The Expat's Guide to Nigeria
Let's Go There: Nigeria! ™
Organizing Nigeria's business information, making it easily accessible and useful to you.

Moving overseas or relocating abroad to another Country can be a very daunting task for the Expat and their family. It's a fish out of water experience and it doesn't help matters that when you Google Lagos, Port Harcourt, or even Nigeria for that matter, you won't find a lot of useful information out there for Expats.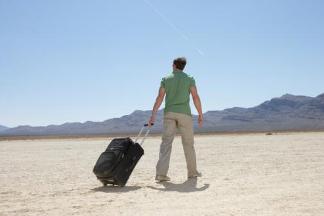 Nigeria is not the easiest of places to settle down in. A lot of local business directories and blog-type sites are springing up every day to inform new arrivals but most aren't very intuitive nor do they address the many questions that most Expats have at the back of their minds when they land in Nigeria for the very first time; Questions like:

Q: Where can I buy a loaf of bread?
Q: Where can I do my grocery shopping?
Q: Where can I get clean drinking Water?
Q: Where can I go for sight-seeing?
Q: Where is the nearest Bank or ATM?
Q: What are the best Bars/Night Clubs in the area?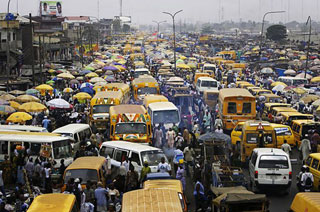 LGTNigeria.com™ seeks to provide answers for these common questions in the form of an innovative, interactive, intuitive and engaging user experience that can be accessed over the web via a PC or while on the move via your smart phone.

Find the locations of nearby bank branches, hospitals, fast food outlets, clubs, churches, clothes stores and schools. Search for Local Businesses. Know your way around Town. Find the Coolest Spots & Hangout Joints. Check out detailed floor plans of popular malls like the Palms Shopping Mall for an A to Z Listing of each and every Shop.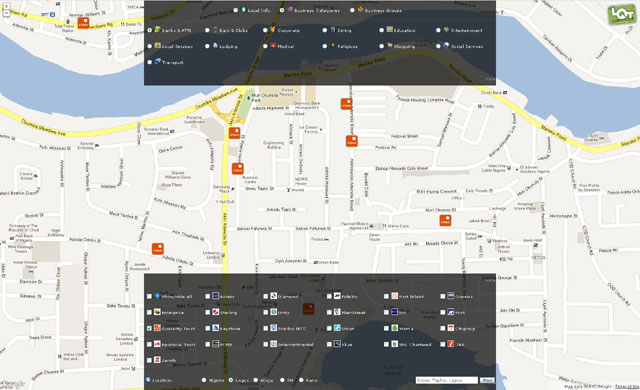 Our aim is to be listed as the definitive guide to Nigeria and our website's address is now regularly circulated by both local and international companies alike amongst their Expat staff to assist them with settling down and familiarizing themselves with everyday life in Nigeria. LGTNigeria.com has become the first point of call for local business information, location-based breaking news and security updates from all over Nigeria. Follow a business on LGTNigeria.com and get notified instantly by email whenever news breaks regarding your favorite businesses.

LGTNigeria.com is constantly being updated with new and exciting features and services to create and maintain a fresh and unique user experience for all our visitors.

Register with the website and join the LGTNigeria.com community to share your experiences, make new friends, partake in community competitions and contribute to discussions with other community members.

So what are you waiting for? Head on down to LGTNigeria.com and we'll see you there!

Posted 5:23pm, Thu 8th March, 2012 by Webmaster
| | | |
| --- | --- | --- |
| | | 0 comments |
| | | |
| --- | --- | --- |
| | | Add New Comment |
| | | |
| --- | --- | --- |
| | | Blog Archives |