New Business & Product Search Feature
It is now possible to search for both Businesses and Products using the main LGTNigeria search bar at the top of the page. Just take a look up and you should see the text "Search for a Business or a Product" in the text area.

What does this mean for the Customer?
What this means is that you can now put in the name of a product in the main search bar and if a match is found in our records, the search results will display a brief summary of the business the product belongs to and the product itself, allowing you click on either to gather more information.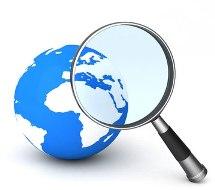 What does this mean for the Merchant?
This is great news for the merchant. Customers no longer have to find their way to your product catalog before they can explore your products. If a customer is looking for a particular product that you offer, your business and product information will be listed on the search results.

But that's not all, with LGTNigeria's Search Engine Optimization (SEO), all your products will be completely searchable from popular search engines like Google, Microsoft Bing and Yahoo, opening your business to even more customers and exposure.

So what are you waiting for? Get your business listed and products cataloged on LGTNigeria today!
Posted 4:24pm, Thu 20th October, 2011 by Webmaster
| | | |
| --- | --- | --- |
| | | 0 comments |
| | | |
| --- | --- | --- |
| | | Add New Comment |
| | | |
| --- | --- | --- |
| | | Blog Archives |