The LGTNigeria Product Catalog - Part 2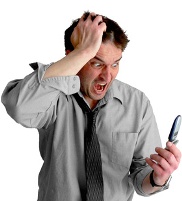 Do you sell Perfume, Clothes, Beauty Products, Laptops, Phones, etc but don't have a website? Is Facebook not doing a good enough job helping you to manage your products online? Getting tired of having to recite all your products to every single customer you come across? Answering FAQs just a little bit more frequently than you would like?

Why don't you try out your Free! LGTNigeria Product Catalog. Our Product Catalogs takes business listing to a whole new level, allowing business owners (especially those without websites or an online presence) to create, manage and showcase their very own online portfolio of all their products.

The LGTNigeria Product Catalog helps you manage your products in a Structured, Consistent and Cost-Effective way. Add your products to your listing page with a description, picture, pricing information, special offers and even stock quantity. Maintain a single online record of all your products and refer all your customers to your online Product Catalog whenever they make enquiries to give them a better understanding of what you have on offer. On your catalog page, customers can perform a local search of your products, rate and review them, add them to their Wishlist and even raise a purchase order! And because all this is handled online via a website; your customers can view your catalog anywhere and at any time at their own convenience without your intervention.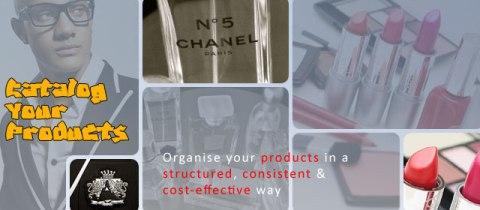 Once we add your business to our database you can register with LGTNigeria and become the Author of the listing. This grants you exclusive rights to modify your business information and manage your product catalog whenever you like via your browser window with no further intervention from us.

A good example of what the product catalog is capable of can be found here:


Note: The page above is better viewed with a PC rather than a mobile device. We're currently in the process of creating the Product Catalog mobile site.

So what are you waiting for? Register your business for Free! with LGTNigeria.com today and setup your Free! Product Catalog. You have nothing to lose and more customers to gain!

For more information please contact: webmaster(at)lgtnigeria.com


---
LGTNigeria.com is a free business listing and advertising website. We make your business information available to inquiring customers. Listing your business with us is free, if you would like to list your business with us then please express your interest in a mail to webmaster(at)lgtnigeria.com. We will reply you with a list of the info we require for you to fill and send back.

Posted 4:58pm, Wed 12th October, 2011 by Webmaster
| | | |
| --- | --- | --- |
| | | 0 comments |
| | | |
| --- | --- | --- |
| | | Add New Comment |
| | | |
| --- | --- | --- |
| | | Blog Archives |