The LGTNigeria Product Catalog - Part 1
Millions of Nigerians have needs and there exists thousands of Nigerian businesses out there to fulfill these needs. The only challenge to this synergy is a lack of awareness and finding an effective means of linking the consumer directly to the supplier.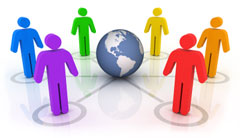 An emerging market in the Nigerian SME landscape is the virtual or online store. This business model is characterized by not having any physical location or base of operation. It can be run by a single individual or group of people. Everything from viewing, enquiries, payment and logistics is managed primarily online, follow-up could be handled over the phone and delivery in-person. This Business-to-Consumer (B2C) business model cuts out the middle-men entirely from the equation (the retail outlets like shops) to save time, money and space. No doubt that this is a lean, mean and efficient system.

The goods to be sold (like perfume, clothes, shoes, jewelry, accessories, phones etc) are typically acquired from manufacturers and distributors overseas, transported into the country and are kept temporarily in some type of storage facility like a warehouse for instance or even the merchant's house. Marketing and advertising of these goods are handled via word of mouth, handing out posters and flyers, and now more commonly Facebook, Twitter, and other popular social media networks.

Facebook is a very powerful marketing and advertising platform, so it's no wonder why it has risen to become the de facto standard tool for running a virtual store online in Nigeria. It is for this reason that I've chosen to single it out of the crowd. Now Facebook has many appealing features including;
The ability to create pages/groups to display your business information
Can upload pictures with short descriptions and viewers can comment
Followers of your page/group auto-subscribe to your feed and recieve your updates
Advertise your business and products with Facebook's advertising tool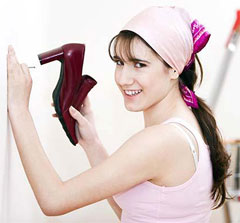 However, because of Facebook's generic nature, it cannot tailor-fit to the specific needs of a virtual store. Facebook doesn't allow you to add, edit, manage, arrange and display the products you have on offer in a logical and effective manner.

It's like using a shoe to hammer in a nail; the shoes surface is wide enough to cover the nail but doesn't carry enough weight to drive the nail in quickly. It gets the job done quite alright but isn't the most efficient tool for the job. In this analogy, the shoe represents Facebook, the process of driving in the nail represents effective product marketing, and with LGTNigeria we aim to offer you a hammer.

Posted 10:36pm, Tue 20th September, 2011 by Webmaster
| | | |
| --- | --- | --- |
| | | 0 comments |
| | | |
| --- | --- | --- |
| | | Add New Comment |
| | | |
| --- | --- | --- |
| | | Blog Archives |