Solving A Problem
The best products are usually those that add the most value to a user's everyday life. A great way to add value is by solving a very common problem with a simple solution.

The idea behind LGTNigeria™ was conceived while I was preparing for my National Youth Service in Lagos; Nigeria's most populous city. The prospect of serving in Lagos was both exciting and daunting at the same time as I initially found myself overwhelmed by the urban jungle that is Lagos State. Lagos ranks amongst the fastest developing cities in the world, but unlike most others at that time, maps and directories were not easily accessible. To know your way around, one would have to explore first-hand.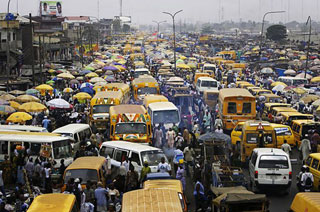 The Problem
For a new comer, exploring the city first-hand is the way to go because it's the best way to soak up all the sights, sounds, tastes and cultures of the city. However, for someone living and working fulltime in the city, such a person wouldn't have much time to explore and would pretty much just want to know where the best things are. In other words, they want someone to do the exploring for them, come back to them with the results, and let them make up their own minds on how to proceed.

The Mind's Map
It's interesting when you think about how the mind works in relation to keeping track of explored places, experiences and items. As a user explores a newly discovered area of the city, they build a kind of cognitive map of their surroundings which increases in detail with each subsequent visit to that location.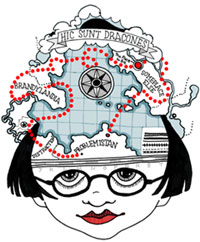 Building upon this concept, each individual has their own unique version of this map stored away in their own memory, detailing local areas, multiple routes, key locations and spots, etc. However, the brain with its limited capacity and functionality would be unable to capture, store, analyze and manage enough information to fully comprehend a city as vast and rich in detail as Lagos.

The Solution
Now imagine all that data capturing, storage, analysis and management being outsourced to a powerful computer or server, and all the unique cognitive maps of different individuals around the city all merged into one prime map and you start to get an idea of what we hope to achieve with LGTNigeria™.

The aim of the LGTNigeria™ Project is to create a unified, interactive and highly-detailed map of Nigerian Cities that the customer can use to extract any location-based information and utilize it to carry out their day to day activities more efficiently and effectively.
Posted 1:40pm, Mon 12th September, 2011 by Webmaster
| | | |
| --- | --- | --- |
| | | 0 comments |
| | | |
| --- | --- | --- |
| | | Add New Comment |
| | | |
| --- | --- | --- |
| | | Blog Archives |